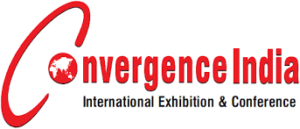 Convergence India Stand Contractor New Delhi
Are you looking for Stand Contractor Convergence India New Delhi?
Contact Amazing Arts Group – Exhibition Stand Contractor
Talk to us!  +91 70458 35386
Exhibition Stand Contractor New Delhi
Convergence India
Exhibitor Product profile
Profile of exhibit based on Carriers / Operators / ISPs / MVNOs, Bridges, Routers & Switches, Broadband Communication Networks, Cable & Cabling Systems, Connected Delivery Network (CDN), Data Communication & Transmission Equipment, Fibre Optics Products & Systems, Measuring & Testing Instruments, Microwave Systems & Equipments, Mobile Equipments & Accessories, Cloud & Big Data, Internet of Things (IoT), Data Centre / Co-location Centre / Storage, Network Security Systems, Cloud and Virtualisation, Hosted / Managed Services, Modules / Sensors / Sensors Networks, Augmented Reality, CCTV Surveillance, Computer Hardware & Peripherals, Digital Signatures & Biometrics, Digital Solutions for Smart Homes, IP Camera & Encoders, Cable & Satellite, Home Systems & Broadband Broadcast Solutions, Content Creation, Content Production Studio Systems, Delivery of Content, Post Production & New Media, Acquisition & Accessories, Audio & Radio Displays, Telecine & Film, Content Management, Media Asset Management, Playout Automation & Server Applications, System Integration & Consultancy, Transmitters, VFX, Workflow Solutions, iPTV, Mobile Systems.